WE ARE A GROUP OF MUSICIANS WHO PERFORM LIVE SOUNDTRACKS TO SHORT FILMS
Founded in 2013, ANIMA is an 8-piece group of top musicians dedicated to performing new music live, synced to animated or live action short films. We have performed at gallery spaces across London, as well as a groundbreaking event, MECHANIKA, 42 feet under the River Thames in the Brunel Tunnel Shaft. Alongside workshops at Oxford University and Trinity College of Music, ANIMA, we are always on the lookout for new venues and film festivals to perform our unique blend of film and music.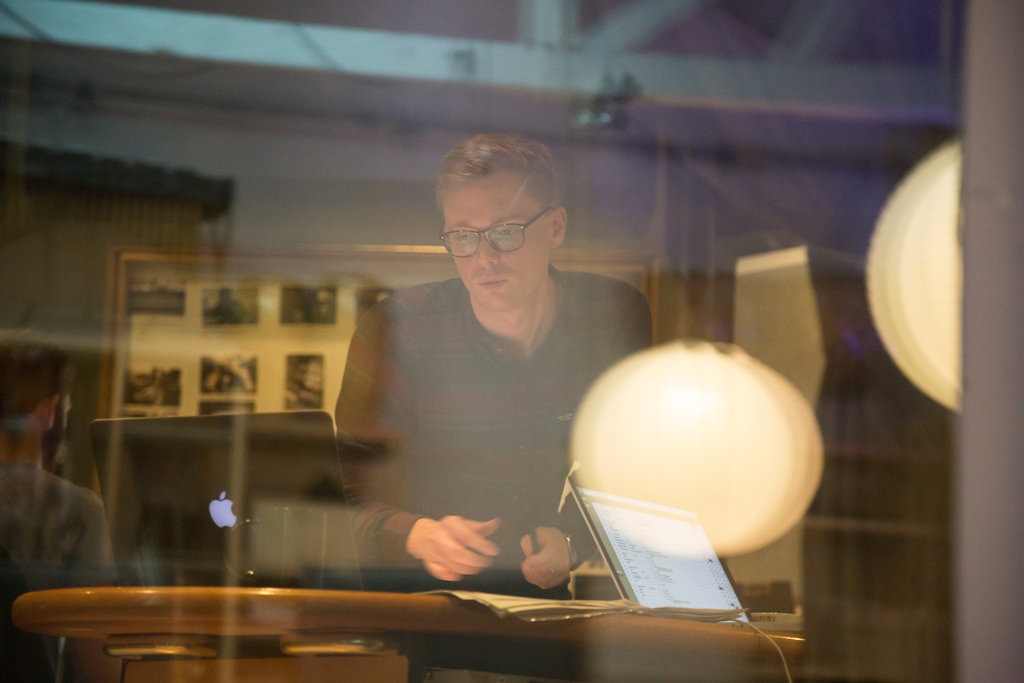 Chris is a composer, piano/string player and conductor working on a range of film and concert projects. Chris is passionate about orchestral music, and his pieces have been performed across Europe, including on BBC Radio 3. In 2016 he was recently nominated for a BASCA British Composer Award for his first full orchestral work, and he has been listed as one of Sound and Music's 'New Voices'. Chris has composed and orchestrated the scores for three major feature documentaries, 'Mission Control: The Unsung Heroes of Apollo', 'Spitfire' and 'Death of a Gentleman', as well as several short film and TV projects, including four part series, 'Unknown Male No.1' for Sky Italia/BBC Storyville.